Summary of World Activities
Algeria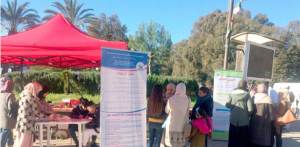 The Ministry of Commerce took the initiative to communicate with various stakeholders, including the public and private sectors, state institutions and NGOs, to raise awareness of the negative effects of excessive consumption of salt, sugar and fat. This helped to engage sectors and state institutions in charge of public catering to take the necessary measures for the gradual reduction of sugar, salt and fat in their products. This is in line with the Algerian government's ambition to reach the World Health Organization's recommended salt intake of less than 5g per day, in addition to a sugar intake of less than 50g per day.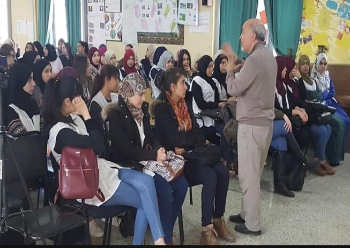 The National Association of Consumer Protection - Association El-Aman de Protection des Consommateurs - organized campaigns to raise awareness of salt, sugar and fat and their effects on health. They also organised sessions for college students to help improve population diet. The President of the Association Hassan Manwar, highlighted to students the need to rely less on fast food and instead engage in a healthy consumer culture and daily exercise. These campaigns are considered as a priority action for 2019.
In addition, leaflets were prepared and distributed to universities to highlight the health risks of eating unhealthy food bought at supermarkets or fast food stores.
With thanks to the Algerian Ministry of Commerce for this summary
Australia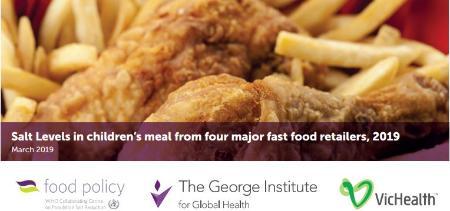 To mark the week, The George Institute for Global Health, VicHealth and the Heart Foundation revealed kids' meals at fast food outlets in Australia are loaded with salt. One of the saltiest meals surveyed, sold by Hungry Jack's, had 3.78g of salt, more than an entire day's worth of salt recommended for a child (4-8 years). There were large variations in the salt content of products between retailers - for example 6 pack nuggets at KFC and Hungry Jack's contained double the amount of salt than at McDonalds. The analysis also looked globally, and found some kids meals were almost twice as salty in Australia than the same meal sold in the UK.
Video: How salty are your kids' meals?
For more information, visit the WHO Collaborating Centre on Salt Reduction website https://www.whoccsaltreduction.org/
Bangladesh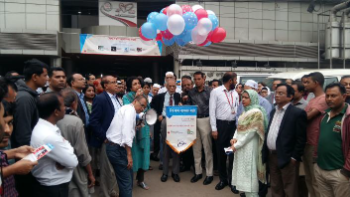 The National Heart Foundation of Bangladesh (NHFB) is actively working to create awareness about preventing cardiovascular disease in Bangladesh. NHFB are members of the World Heart Federation , World Hypertension League and the International Society of Hypertension. As a member of WASH, the Hypertension Committee of NHFB observed World Salt Awareness Week 2019 through varios activities.
On 04 March 2019, an inaugural ceremony was held at NHFH&RI, Mirpur. Founder and President of NHFB Professor Brig. (Rtd.) Abdul Malik, Secretary General of NHFB Professor Khondker Abdul Awal (Rizvi) and Chairman of the Hypertension Committee of NHFB Professor Fazila-Tun-Nesa Malik informed the general public about the adverse effects of excess salt intake.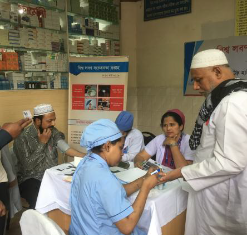 The NHFB also circulated awareness message in Bangla (লবণ ও লবণযুক্ত খাবার কম খান। উচ্চ রক্তচাপ, হৃদররাগ, স্ট্রাক ও ককডনী স্ট্রারগর ঝুুঁকক কমান - Avoid salt and processed food and stay free from hypertension, heart attack, brain stroke and kidney diseases) through Short Messaging Service (SMS) which reached more than 10 million people in Bangladesh in collaboration with Telenor Health. A digital poster was also disseminated to more than 1,000,000 people through a social media (Facebook) campaign.
A free Hypertension Camp was arranged at the premises of NHFH&RI. In the HTN camp, blood pressure, blood sugar, weight and height were measured. High risk people were screened and advised on life style modification and further evaluation. About 300 people received the service.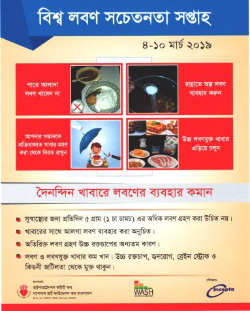 A scientific seminar on 'Updates on Hypertension' was held on 09 March 2019 at NHFH& RI. Professor Fazila-Tun-Nesa Malik, Dr. Dhiman Banik, Dr. Tawfiq Shahriar Huq, Dr. M Kalimuddin, Dr. Mir Ishraquzzaman, Dr. Abdullah Al Mamun delivered the lectures. Professsor Nazir Ahmed and Professor M Badiuzzaman chaired the session. Dr. Mir Nesar Uddin Ahmed, Dr. Ashok Dutta and Dr. Habibur Rahman were present as panelists. Different aspects of management of HTN were discussed in the interactive session. More than 250 physicians from different districts and Institutes attended the seminar.
A brochure and poster carrying the message of World Salt Awareness Week 2019 were printed to create public awareness for this occasion. The brochure was distributed all over Dhaka city as well as different districts of Bangladesh through affiliated bodies
Finally, a talk describing the adverse effects of excess salt intake was telecast on electronic media. At the same time continuous message was shown on the television scroll which carried the theme message of the week
With thanks to the National Heart Foundation of Bangladesh for this update.
Costa Rica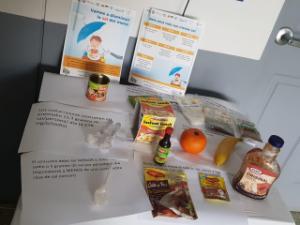 The 2019 Salt Awareness Week campaign in Costa Rica focused on children, to help raise awareness of salt levels in children's food, the effect this has on their taste preference and the increased risk of developing cardiovascular disease as a result of this learned preference for salty food.
INCIENSA (Instituto Costarricense de Investigación y Enseñanza en Nutrición y Salud) worked with several institutions, public and private organizations including:
Distant State University (UNED)
Public Health School of University of Costa Rica (ESP-UCR)
Social Security System (CCSS)
Ministry of Health
PAHO Costa Rica
Anglo American School
Center of Education and Nutrition
Children's Centres of Integral Attention (CEN-CINAI)
Costa Rican Association of Cardiology (ASOCAR)
Association of Professionals on Nutrition of CR (CPN-CR)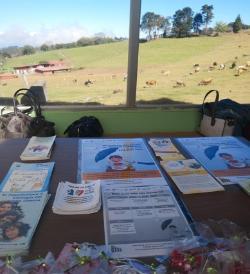 The materials prepared were disseminated in the social networks of each of the participating institutions. In addition, the CCSS (see Annex 1) and the CEN-CINAI held commemorative activities throughout the country through their different venues.
List of activities:
Dissemination of the official poster of "World Salt Awareness Week" – 8461 people reached
Official launch of three educational videos on salt – combined reach of 9822 people
Launch of Challenge "Pura vida con menos sal", in English: "Cool life with less salt" (daily tips to reduce the salt consumption for each day of the WASH week) – 5477 people reached
FacebookLive "The nutritional management of childhood Hypertension" in coordination with the Professional Associations of Nutrition and the National Children's Hospital – 324 people reached
Three awareness and educational visits to private schools (schoolchildren of Anglo-American School) and one visit to public institution (pre-schoolers in CEN-CINAI).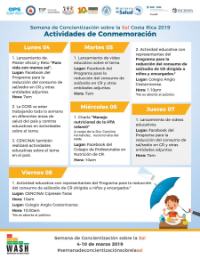 The Costa Rica campaign also generated media coverage:
With thanks to INCIENSA for this summary
Jamaica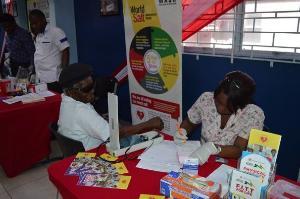 During World Salt Awareness Week, the Heart Foundation of Jamaica held an Outdoor Broadcast on Tuesday, March 5th with NCU Radio at which we were able to promote the message of lowering salt intake and being more aware of what salt does to the heart and the body through a number of radio interviews. Additionally, a local company conducted free cholesterol testing on Tuesday, March 5th and Thursday, March 7th for all patrons who came to the Foundation.
During World Salt Awareness Week, we had a strong media campaign presence across our platforms: facebook, twitter, and instagram. For more information, find us on social media -
A salt awareness pull-up banner was also located in the lobby of the HFJ for the entire week.
With thanks to the Heart Foundation of Jamaica for this summary
Kuwait
The Public Authority for Food and Nutrition produced ten different infographics which were shared on social media (Instagram and Twitter) and with the hashtag #أسبوع_التوعية_باضرار_الملح. The PAFN's Instagram account can be viewed here: https://www.instagram.com/pafn_kw/
With thanks to the Public Authority for Food and Nutrition for this summary
Lithuania
The Lithuanian Hypertension Society and the Lithuanian Kidney Foundation delivered a presentation at the Parliament of the Republic of Lithuania, covering salt intake in the country and the need for actions to reduce intake. This event was also broadcast live online.
The Lithuanian also gained the following media coverage:
In addition, a translated version of the WASH poster was displayed on public transportation in the Lithuanian capital Vilnius during the week.
Pan American Health Organisation (PAHO)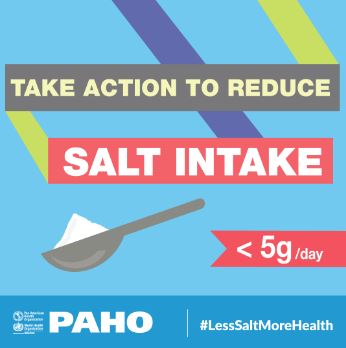 PAHO helped mark World Salt Awareness Week, starting on 4th March with a live cooking demonstration, broadcast on Instagram, in which experts showed how to prepare a low-salt fish recipe. Click here to watch the video
On 6th March, PAHO hosted a webinar titled 'Less Salt, More Health'. The webinar included:
An overview on the update of the sodium and potassium Dietary Reference Intakes (DRVs)
An overview of the Network of Action on Strategies for Reducing Sodium Consumption and Prevention and Control of Cardiovascular Disease in Latin America and the Caribbean
A presentation of a food label analysis highlighting sodium levels in packaged foods sold in 14 Latin American and Caribbean countries
The webinar is available to watch in both English and Spanish here: https://www.paho.org/hq/index.php?option=com_content&view=article&id=14968:6-march-2019-webinar-it-s-time-for-action-on-salt-salt-awareness-week-2019&Itemid=41080&lang=en
Click here to view the paper: Sodium levels in packaged foods sold in 14 Latin American and Caribbean countries: a food label analysis
Click here to view the concept note: Action Network on Strategies for Reducing Salt Consumption for the Prevention and Control of Cardiovascular Diseases in the Americas
UK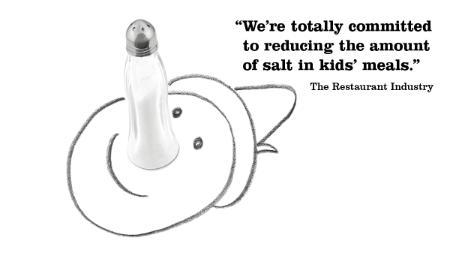 During World Salt Awareness Week, Action on Salt released new research exposing salt levels present in children's food sold in the out of home sector. Action on Salt surveyed 351 meals from 26 family friendly restaurants or fast food outlets operating across the UK and found that 41% were high in salt, with more than 1.8g of salt per portion. The saltiest dish surveyed had 5.3g of salt per portion – more than the World Health Organisation's maximum recommended daily intake for an adult. Action on Salt previously surveyed children's out of home meals in 2015. 29% of the 218 meals surveyed in 2015 had 2g of salt or more per portion compared to 37% of the 351 meals surveyed in 2019, highlighting the lack of progress made by the sector to reduce salt in children's meals and do their part in protecting child health. The survey generated TV, radio, online and national print media coverage.
Click to view the survey report and media coverage
Action on Salt prepared resource packs, enabling more than 200 local events or awareness-raising actions to take place across the UK. Click here to view Action on Salt's resources. Action on Salt's nutritionists also wrote blogs to help disseminate salt reduction messages, which can be viewed here.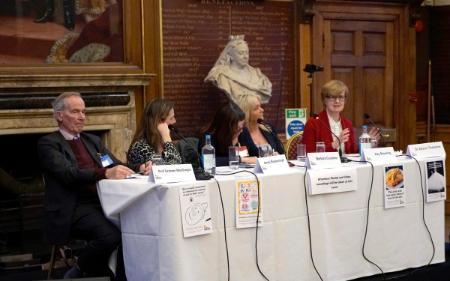 On 6th March, we hosted a panel discussion and reception, featuring:
Dr Alison Tedstone, Chief Nutritionist at Public Health England
Jenny Rosborough, Head of Nutrition at the Jamie Oliver Group
Kay Shearing, Founder of the Children's Healthy Food Company
Barbara Crowther, Coordinator of the Children's Food Campaign
Prof Graham MacGregor, Chair of Action on Salt and WASH
Click here to view more information on the event