Global burden of 87 risk factors in 204 countries and territories, 1990–2019: a systematic analysis for the Global Burden of Disease Study 2019
Published:
The Lancet has released the next report of the Global Burden of Disease Study, analysing the trends in exposure to various risk factors and the attributable burden of disease. The analysis included data from 204 countries and assessed the impact of 15 different nutrients including processed meat, legumes, wholegrains and salt - on the deaths and disability caused by non-communicable diseases such as diabetes, kidney disease and cardiovascular disease.
For many countries, dietary risk factors accounted for 10-20% of Disability Adjusted Life Years (DALYs) such as Bulgaria, central and eastern Europe, central Asia and most of China. However, in sub-Saharan Africa particularly for countries in the Sahel and Kenya, dietary risk factors which are attributed to DALYs are the lowest.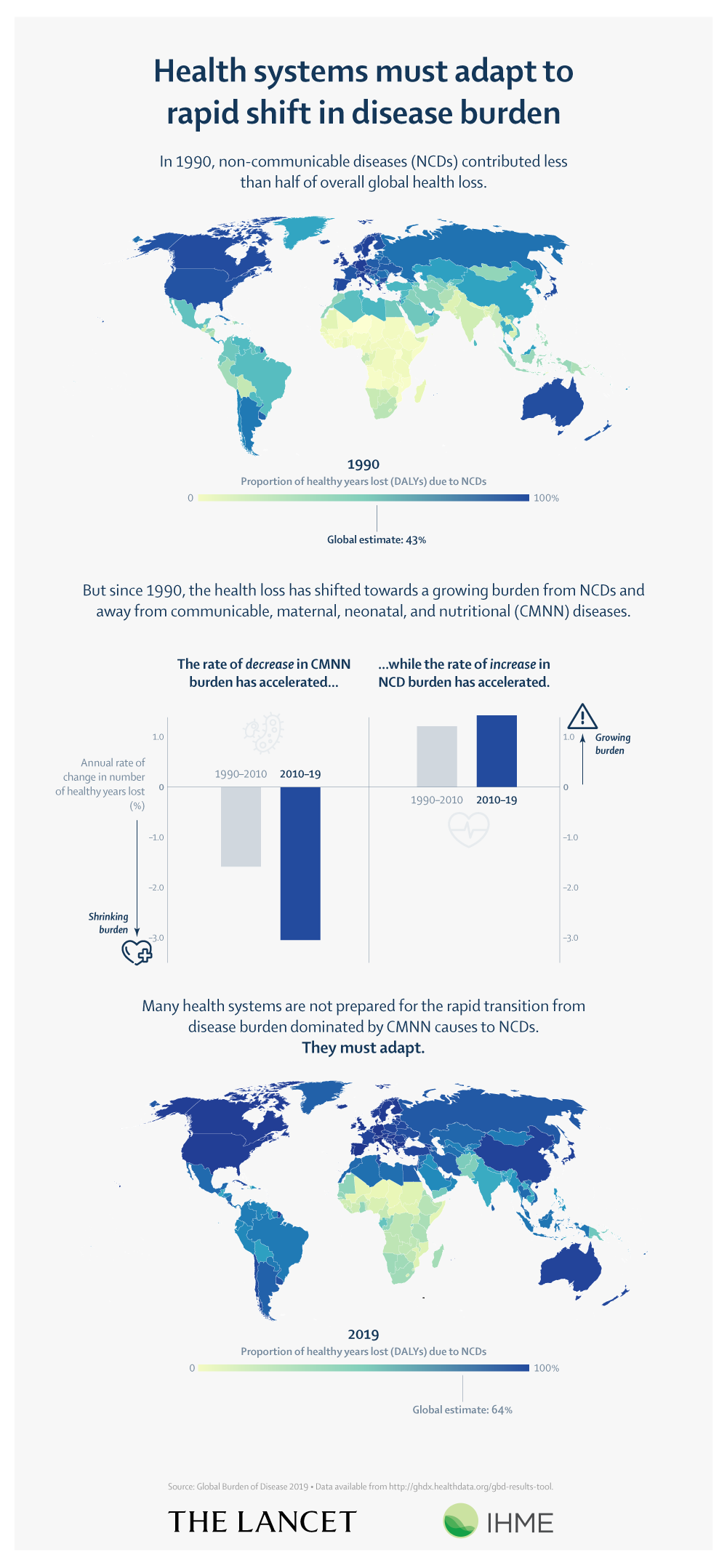 The analysis found that dietary risks factors are responsible for 8 million deaths worldwide equivalent to 14% of total deaths. Cardiovascular disease was the leading cause of diet-related deaths (15 million deaths) followed by diabetes and kidney diseases (479,746 deaths)
In 2019, more than half of diet-related deaths were caused by:
Eating too much salt - 2 million deaths

Not eating enough whole grains - 2 million deaths

Not eating enough legumes - 1 million deaths
A diet high in sodium was responsible for 44·9 million DALYs and was the leading dietary risk factor for attributable DALYs.
In many high-income countries, cardiovascular disease has plateaued or increased since 2017. A small decrease in the prevalence of cardiovascular disease would have a big impact on mortality at a global level. High systolic blood pressure is one of the leading risk factors for incidence of disease in countries such as the United States, South East Asia and the United Kingdom, therefore by reducing salt intake and having effective primary care management, there would be a reduction in the burden of this vital factor.